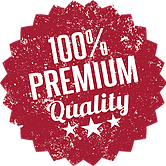 All Fox River Rods are made from High Modulus graphite for increased strength, excellent sensitivity, and very light weight.
Our spinning and casting models are some of the most sensitive on the market. The craze in today's market is lighter, lighter, lighter, and more sensitive. At some point you sacrifice breakability for lightweight and sensitivity. We have a blank that is a perfect combination of the two that maintain the durability needed in a modern day rod.
Newly redesigned with custom composite cork and high-grade cork for ultimate comfort and light weight. Brand new reels seats. Palm swell light weight graphite for spinning models.
Brand New Fuji LGAT Tip Tops with Alconite Rings. Fuji's engineers thought long and hard on how to make a guide lighter and stronger yet keep the cost down. After years of research they came up with Alconite™, a special type of ceramic that offers strength, lightness, and durability. In fact Alconite™ offers 80% greater compression strength and is 20% lighter than Aluminum Oxide. Also, through Fuji's Diamond Polishing, Alconite boasts a finish that is smoother than that of Hardloy. Fuji engineers were also able to make Alconite™ the thinnest and lightest ceramic ring available today; even 7% lighter than standard SiC Rings! When combined with the lightweight Concept frame the results are unparalleled... 35% lighter and up to 50% stronger than ordinary guides.
Fox River Lures and Rods provides one of the best values available today in a rod. With these features and our aggressive pricing we offer the end user a great value compared to other rods on the market.
Spinning Rod Class

Trolling Rod Class

FR710MHT - 7' 10" Medium/Heavy Walleye Trolling
Techniques: Trolling Action for Walleye Cranks